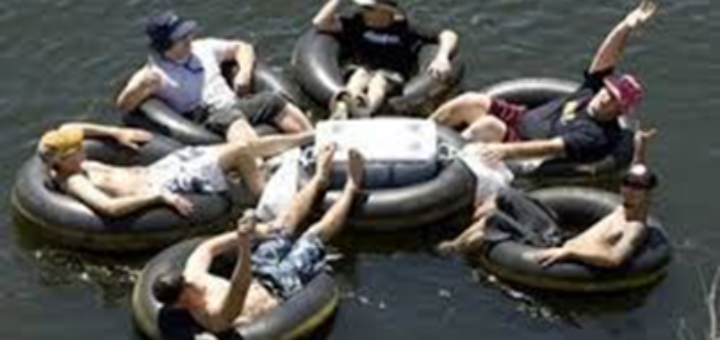 When
Friday July 22, 2016 - Sunday July 24, 2016
3:00 pm - 12:00 pm HST
iCal

Where
11765 South 500 W.
Edinburgh, IN 46124
Hares
Details
"There's a pig in the ground and beer on ice………and all my hashy friends are cumming over tonight"
IndyScent Camp Out History
IndyScent camp-out has roots dating back to the summer of 2008 when a small group of IndyScent regulars needed a reason to celebrate Indy's 300th hash. The event was a traditional camp out event with the primary Sat. trail being ran at Camp Attabury Fish and Wildlife Area. The trail featured the worst shiggy imaginable with multiple river crossings including a long, highly elevated train tressle crossing (hence the name "Stand By Me" hash). Since that time the event has transformed into what some consider as one of the best Hashing camp out weekends for the money. This event takes place at the private and secluded rural property known as Camp Camo-Cooch. The event location is about 40 miles south of Indianapolis In.
How much
Early rego price for entire weekend is a mere $60.00 for EVERYTHING
Next price increase will be May 31st
What do I get?
Highlights include: a Saturday hash-a-la-inner-tube (float trip), Friday night, Saturday and Sunday trails, five meals,all the beer you could possibly drink, a pool and hot tub, late night dance parties, hay rides, "holler" games and much, much more!
Amenities
There are plenty of open and shaded campsites for tents/campers/RV's or just sleep under the stars for all we care. There is electricity (bring your own cord) if you need it and HOT showers too.
Price Increases
price increases twice May 31st and June 30th
| Price After May 31 | Price After June 30 |
| --- | --- |
| $70 | $80 |
This event will be capped at 69 hashers and will sell out.
Good News! the rego has been extended to 80 hashers!
So Do not wait too long or you will be SOL.
So save, save, save, and get signed up soon!
Things to bring to camp out
A shit eating grin
Very little clothing
A towel
Camp chair
Extension cord (if you need to power up your tent toys)
Bug repellant
InnerTube or floatation device of choice
(a compressor will be available and you can inflate your own tube and MM will get it to the river for you)
Things NOT to bring to camp out
Bad Attitude
Weapons
Pets
Assholes / Douchebags
Craft Beer Tasting
!!New Event!!
Bring some craft beer for Draft Punk H3!! A Draft Punk H3 "trail" is a craft beer sharing table… like Scotch H3.. so either bring some beer to share or $5 if you'd like to participate. This is a chance to show off the talents of your favorite local brewmasters or share any craft beer you like. We usually get a wide variety and of course will be bringing some of our own. If we have 25 people or more participating and about 40 beers, we will set up a judging on site for the coveted BEST BEER patch! We will also have really sweet tech shirts, logo patches, and coozies you can purchase with cash or sexual favors. Draft Punkers, wear your shirts!! See you all at INDY CAMPOUT!!
Tentative Hash Time Schedule
Note: All times are subject to hash time!
Friday July 22nd
Time
Event
3 PM
early arrivals/ set up camp
(if you arrive sooner you will likely be put to work)
5 PM
kegs tapped, Including: Hot Tub / Pool / Drinking Games/ Corn Hole / etc
7:30 PM
Dinner
11 PM ish
Roxy Memorial Hash
(with possibly a drunk ass hay ride included)
12 AM
Drink until you pass out
Saturday July 23rd
| Time | Event |
| --- | --- |
| 8 AM – 9 AM | Breakfast |
| 10 AM | Holler Games (Shelby Co. version of drinking games) |
| 11:30 AM | Bus arrives |
| 12 PM | Bus departs |
| 1:30 PM | Shore lunch |
| 2 PM – 5:30 PM | Float Trip |
| 6 PM ish | Arrive back at camp CamoCooch |
| 7 PM | Circle Up |
| 7:30 PM | Dinner |
| 8 PM | Craft Beer Tasting (Bring beer or $$$ to partake) |
| 9 PM – ??? | Get wet again, get drunk, Hot Tub / Pool / Drinking Games |
Sunday July 24th
Time
Event
8 AM – 10 AM
Breakfast
10:30 AM
Hangover hash
12 PM
GTFO
(you are welcome to stick around and help clean up!!!)
Bookings
Bookings are closed for this event.